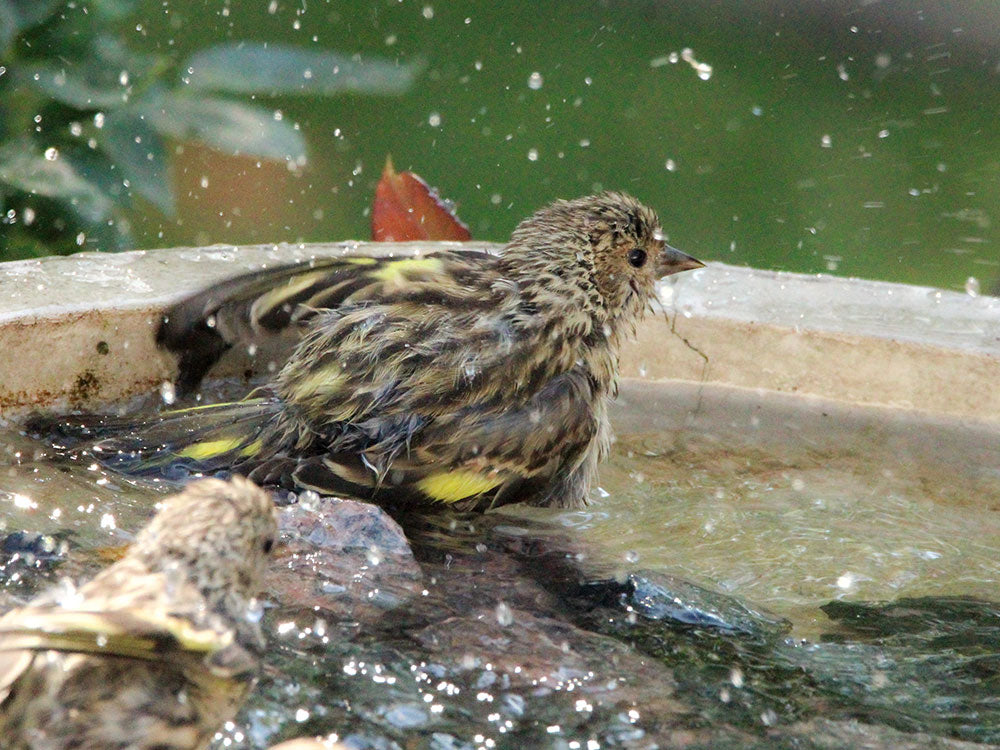 Give Your Birds a Bath
Food isn't the only way to draw birds to your yard. Did you know a water feature is a great way to invite and engage a wide variety of birds?
Bird waterers (think hanging feeders that dispense water) serve a purpose, but birdbaths, small pools, and ponds will provide the necessary water for birds to rinse their plumage and quench their thirst after feeding. Make sure you keep your waterers or birdbaths out of the sun, clean them regularly, and change the water frequently.